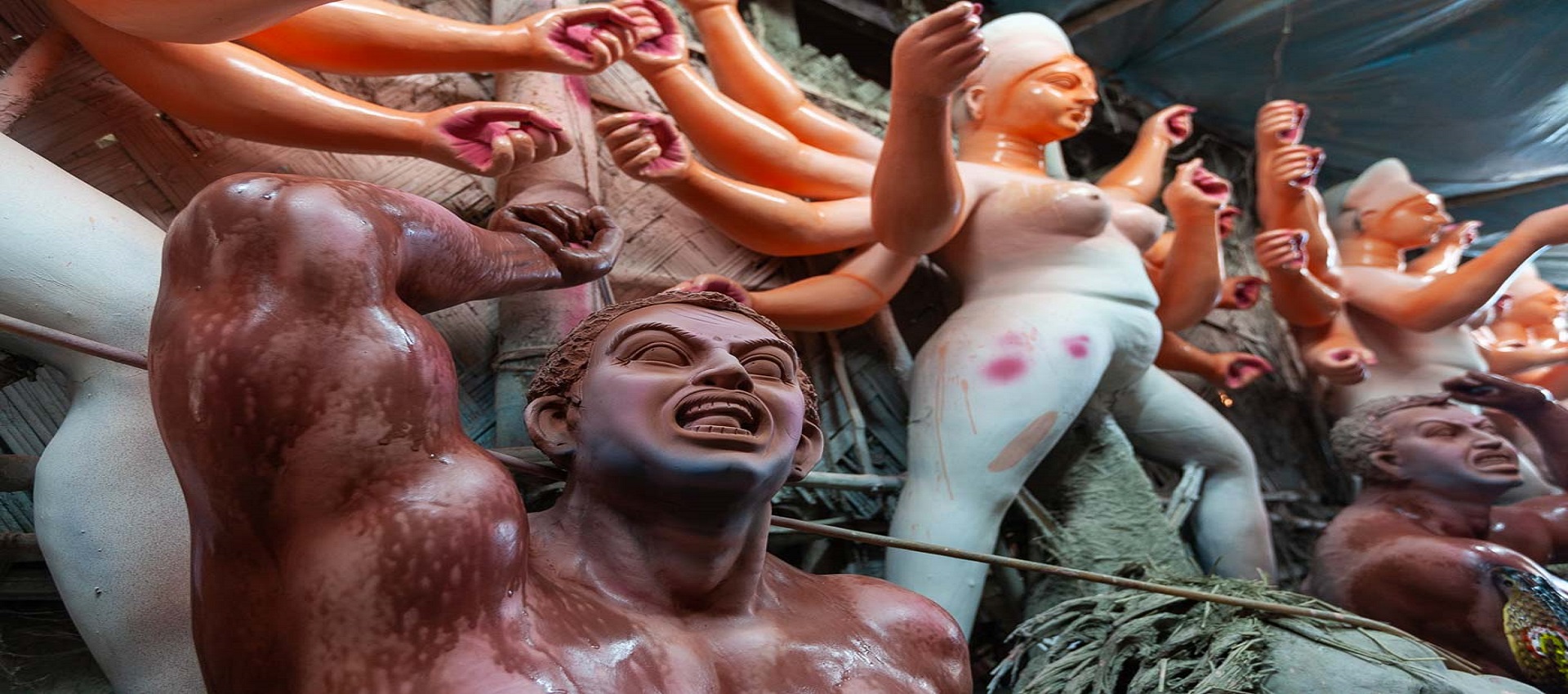 Durga Puja Festival
JOURNEY TO KOLKATA FOR DURGA PUJA FESTIVAL AND SUNDARBANS

Activities:
West Bangal & Sikkim
Durga Puja is the most awaited holiday of the Bengalis or you may say that all the people residing in the city of Kolkata rise up to revel during this time. The city shining like a queen with the designer lights on every single street, the rhythmic sound of dhaaks (drums) and mantras (chanting) resonating from every nook and corner, people thronging the roads with vibrant clothes on – make it an event of classic splendour. This is the time when people from different parts of the state and other places too come to Kolkata to witness the grand exhibition of festivity. Goddess Durga popularly referred to as "Durgatinashini", which means the power (feminine) that destroys ill will is a combination of ferocious rage and motherly compassion.
Durga Puja' is celebrated for five days. It is believed that during this time 'Durga' comes to visit her natal home on earth with her children. The last day of the Puja known as the 'Bijayadashami' is the day when the Goddess is all set to return to her heavenly abode Kailash, house of her husband Lord Shiva. The festival finally concludes by bidding adieu to the daughter, who wouldn't arrive anytime sooner than a year, a tearful event for everybody of course.

Whats Include and Exclude
Services Inclued
 Accommodation and Meal as per given chart in;
7 Breakfast 3 Lunch and 4 Dinners in Hotel | 3 Dinner in city restaurant | 4 Lunch in local restaurant;
# 1 No. Privet Vehicle (AC Tempo Traveller) for all Arrival / departure Transfer and city tour / excursion as detailed in the plan;
Sundarbans Safari in Local Motor Boat;
Activities as planned;
Local Guide (English Speaking) for City tour and festival;
Naturalist (English Speaking) during 3 days Sundarbans trip;
Boat ride during Immersion ceremony with High tea;
Cost for Permit/monument entrances;
All applicable tax.
Services not Inclued
Additional Meal beyond the above specification;
Room upgradation cost;
Domestic flight cost between Delhi and Kolkata (Approx US$ 120 return per person).

Additional Information
Important Note On Sunderbans Jungle Camp

A multi awards winning Ecotourism outfit which was set up in 2002 in Bali Island under Gosaba administrative block in association with a local community group dedicated to the protection of wildlife spearheading environmental awareness at the grass root level. Since then there was no looking back. Today, the project is considered as a model for immersive Responsible Tourism in the Indian sub-continent. The Jungle Camp runs and supports several conservation and development projects in Bali and other nearby inhabited islands.

The accommodation is rustic and quaint and consists of a cluster of well-laid eco-friendly and elegantly appointed cottages with all modern amenities. The premises, having a lush garden cared for by a lot of native trees and plants, several fish ponds, and fruiting trees, attracts a lot of birds and wildlife and is a real feast for tired urban eyes!

Every cottage has a large bedroom with two king beds, an attached western-style bathroom with a running hot & cold shower, and a private veranda opening out to the garden and ponds. There is no air-conditioning in the rooms. We have deliberately not installed air-conditioners in the rooms as a part of our Responsible environmental policy! The rooms are airy, comfortable, and fan-cooled. Bed-nets are provided in the rooms.

We provide complimentary bathroom slippers, a hair drier, an organic bathing soap bar and shampoo, lightweight and home-spun cotton towels for bathing purposes, and filtered drinking water supplied in a steel dispenser.

Food: Meals are included in the package. Meals served at the Jungle Camp or in the motor boat during the Safari trips are simple, healthy, wholesome, and safe, and prepared mostly with organic ingredients either sourced from our own organic kitchen garden, fish ponds, and meat farms or from the village communities. The menu consists of local, Bengali-style traditional recipes. Western food is not available in the village. However, the breakfast menu is a fusion of western and local fares.

There is no room service facility at our Jungle Camp. Meals are served at our communal dining hut. There is a fixed timetable for that. The Manager of the Jungle Camp will brief you about it at the time of check-in.

Alcohol Policy: We do not sell alcohol at the Jungle Camp. If you are a tippler or wish to consume alcoholic beverages, please bring/carry your own stock along. However, drinking alcohol in the open or at the dining hut, or in public/common areas of the Jungle Camp premises is strictly prohibited. You are however free to enjoy your drink inside your room.

Playing loud music or any type of sound pollution is strictly prohibited at Sunderbans Jungle Camp.

Credit Cards are not accepted due to intermittent internet connectivity. All monetary transactions while at the Jungle Camp must be done in cash only. Please ask for a proper receipt for any cash paid at the Jungle Camp by you.

Safaris: Typically by comfortable and safe motor boat with private sitting arrangement, resting place and western toilet. There are fixed safari routes designated by the Forestry department. Guests are not allowed to travel beyond such fixed routes. Guests are not permitted to get off the boat during a safari trip except for the stops at designated wildlife watchtowers along the safari route. Safari begins at dawn and must conclude before sunset. No boat is allowed to stay back in the National Park area after sunset.

The safari planning is usually determined by our expert local Naturalist Guides since the position of the tide generally governs the animal and bird spotting. One of such Naturalist Guides will accompany you during all the safari trips. Forest permits, boat entrance fees, guide's fees are included in the safari cost. TIPS – on your own.

The park remains open around the year!

Reviews
In my 2 week stay, John was very professional and took me around to experience all that Kathmandu and surrounding areas has to offer. Sites were seen and many locals were met through John's network.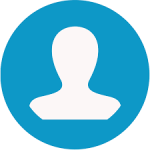 In my 2 week stay, John was very professional and took me around to experience all that Kathmandu and surrounding areas has to offer. Sites were seen and many locals were met through John's network.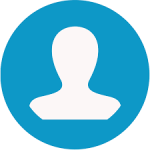 Subscribe