CHO – OYU EXPEDITION (8,201 m / 16,906 ft.)
CHO – OYU EXPEDITION (8,201 m / 16,906 ft.)

Activities:
Peak Climbing & Expeditions



Mt. Cho Oyu which stands astride the Nepal – Tibet border and to the west of Mt. Everest, has offered an excellent choice for all mountaineers alike wishing to climb their first 8,000 and over meter peak. It is technically uncomplicated climb with a minimal danger and accessibility easy; as such the logistic planning is much easier. Base camp can be planned reasonably, making the living little bit more comfortable and bearable.
Expedition begins in Kathmandu from where our visas for Tibet have to be processed. We then drive along the Trishuli  Highway to Rasuwagadi at the Nepal-Tibet border. Our Chinese Liaison Officers and transport will meet us in Rasuwagadi which has turned into a fairly busy bustling trading town. We travel by coach with all our gears and equipment going by truck. Normally we would expect to spend two days in Kyrong for acclimatization before driving to the old town of Tingri. The Pass rises high above the Tibetan plains and the Base Camp is reached in a few hours from Tingri.
Leaving, Tingri, our trucks pull off the metal road and bump up a grassy plain leading up to the Nangpa La (Pass). We have couple of options for the Base Camp but, will probably take it on the flat moraine along the foot of the Gyabrag glaciers. A good path leads on for about two days to the Advance Base Camp. We will be staying here at the Base Camp throughout the expedition and plan not to descend until the expedition is finished. We will have large cook and mess tents and members will share 2 man dome tents. A Land Cruiser can be permanently placed on stand-by at the Base Camp for emergency evacuation. At approximately 5,700 meters there is the Advance Base Camp (ABC) that provides stunning views of the surrounding snowy mountain peaks, the jewels of the Himalaya. And overlooking the Nangpa La (Pass),
we see the key century old trading route between Nepal and Tibet.
After the Advance Base Camp, it is approximately three miles to the start of the mountain proper. A vague path leads through the easy moraine covered glaciers. At an elevation of 6,400 meters, Camp I will be fixed. If there is no snow, there is a steep path going up an endless scree slope which improves the higher you climb. The camp will be located on a broad snow field at the foot of the ridge leading up to a serac barrier which is the only real technical section on the route.
At about 6,900 meters the the ridge is blocked by a line of ice cliffs. Close inspection reveals many fixed ropes. We will fix a new rope in co-operation with any other trips that may be on the mountain with us. Normally we have one rope for ascent and another for descent on this pitch, which is about 40 meters high. This is the hardest part of the mountain but is not a difficult jumar.

Above the serac we climb out onto a plateau cut by huge crevasses. Wending our way between them we place Camp II at about 7,100 meters elevation.
Leaving Camp II we climb more easily through broad snow slopes to Camp III, at an elevation of 7,500 meters. This will be the highest camp. We make the attempts for the SUMMIT from here. On the Summit day it involves with an early start. Depending on weather / snow conditions we may or may not encounter some easy scrambling as we make our way up and across the low angled West Face.
We find summit plateau is very large and unfortunately the highest point is a long way back. However, if the weather favors the surrounding close-up views are just breathtakingly magnificent, including the giants of the region –  Mt. Everest 8,848m, Lhotse 8,516m, Nuptse 7,855m, Chamlang 7,319 m, Ama Dablam 6,812 m and other peaks of the Khumbu Himalaya region spread out before us. It could also be possible to see the Mt. Menlungtse and Mt. Gauri Shanker (7,134 m) massifs. It is normally possible to descend from the summit all the way to Advance Base Camp on the same day, but it depends on snow conditions and the climbing members' good health and fitness level.



Reviews
In my 2 week stay, John was very professional and took me around to experience all that Kathmandu and surrounding areas has to offer. Sites were seen and many locals were met through John's network.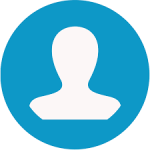 In my 2 week stay, John was very professional and took me around to experience all that Kathmandu and surrounding areas has to offer. Sites were seen and many locals were met through John's network.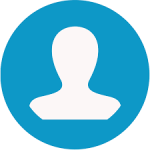 Subscribe